Home Page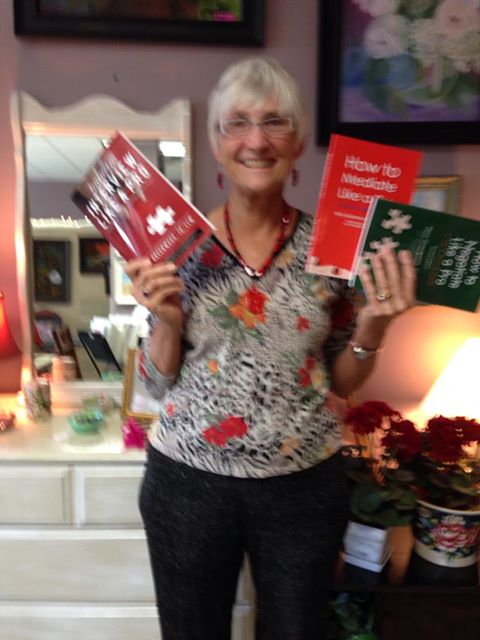 Announcements
Book Signing May10, 2015, Book Loft,1:00 to 4:00 PM 214 Central Ave, Fernandina Beach, Fl.
About the Author
Mary Greenwood is an Attorney, Mediator, and Author of three award-winning books. Her latest book is the Star Edition of How to Interview Like a Pro edition, which was published in July 2012 and has won thirteen book awards. The second edition of How to Negotiate Like a Pro was published in April, 2012 and has won ten book awards
How to Interview Like a Pro is based on Greenwood's experience as a Human Resources Director and Attorney as well as her own experience as a head hunter and an applicant. It has won thirteen book awards including the Best How To Book, Reader View Book Awards; Pinnacle Book Award Winner; Indie Excellence Award Winner; International Book Awards Finalist, and ForeWord Book of the Year Awards Silver Winner.
She has a BA and MA in English, a Law Degree and an LL.M. in Labor Law. Greenwood lives in Fernandina Beach, Florida with her Boston terrier Annabelle.
How to Interview Like A Pro, Editor's Choice, Reader's Choice, Star and Winner of twelve book awards.

Getting a job is like parking. You have to be in the right place at the right time. In How to Interview Like a Pro, author Mary Greenwood provides strategies and practical tips about how to prepare for job hunting, how to interview, and how to seal the deal.

Greenwood, a longtime human resources director, provides insight into how get ready for an interview, how to answer those difficult questions, and how to negotiate salary. Her guide can also help you understand the laws of interviewing and the questions an employer cannot legally ask. How to Interview Like a Pro offers forty-three essential rules to give you the edge. Learn how to

Recognize that looking for a job is a full-time job;

Create a great cover letter for your resume;

Prepare and deliver a quality elevator speech that is essential for success;

Be nosy about the interview process—it can work in your favor;

Wear the right outfit, use the right handshake, and project the right demeanor; and

Ask good questions at the interview.

A blend of reference materials, case studies, state and federal resources, and checklists, How to Interview Like a Pro can give you the edge to get the job you want.

How to Mediate Like a Pro,winner of twelve book awards.

For over twenty-five years, Author Mary Greenwood has been resolving disputes in her professional career as an Attorney, Mediator, Human Resources Director, Union Negotiator, and Labor Arbitrator. How to Mediate Like a Pro is based on her experience as a Mediator in over 7000 cases.

Greenwood noticed that there were certain Rules or characteristics of The cases that settled that were not present in the cases that did not settle. Among those Rules you will find the following:

Be A Devil's Advocate
You Can Mediate With A Lunatic
Everyone Makes Mistakes
Let The Parties Tell Their Story
Know When To Fold

Greenwood lists each Rule and Script and offers a concise explanation on how and when to use it in Mediation.How to Mediate Like a Pro presents strategies and practical tips for the Mediation process. It will give you insight on how to deal with difficult parties, how to break an impasse and how to close the deal. After you read this book, you will be able to Mediate Like A Pro.

How to Negotiate Like a Pro: Second Edition: 41 Rules for Resolving Disputes, winner of nine book awards.

If you can't seem to get what you want, it's time to learn How to NegotiateLike a Pro. In this second revised edition of How to Negotiate Like a Pro, Greenwood, an attorney, negotiator, and human resources director with over twenty-five years of experience, adds new and revised chapters and provides the tools and strategies to negotiate anything, anytime, anywhere, including your spouse, your boss, a hotel or an online seller on eBay. Here's a sample of tips you will get:

Gain strategies and practical tips for the negotiation process;
Deal with someone who is unreasonable;
Understand what the other side is thinking;
Learn the ten questions to ask to get the best deal;
Know what to do when negotiations fail;
Find out what makes a good negotiator.

With Greenwood's forty-one rules, you will be soon be negotiating like a professional.