Book Awards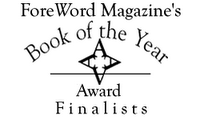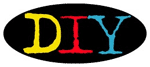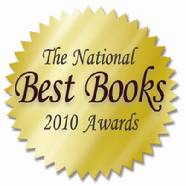 Legal Memoir, "A Man's Spot" won First Prize in Memoir in South Florida Writers Association's Writing Contest, 
How to Interview Like a Pro has won twelve book awards 
1. Winner, Reader Views Book Awards, How to Category
2. Winner, Pinnacle Book Achievement Awards in Business Category.
3. Winner, Indie Excellence Awards, Career Category
4. Winner, Silver Award, ForeWord Book Awards,
5. Finalist, International Book Awards
6.  Finalist, Eric Hoffer Book Awards
7. Finalist, Next Generation Indie Book Awards, Career Category.
8. Finalist, USA Book News, Business/Finance Category
9. Honorable Mention, Readers Favorites, Business Category
10. Honorable Mention, DIY Book Awards, "How to" Category
11. Honorable Mention, New York Book Festival, "How to" Category
12. Extra Mention, Millennium Publishing Book Awards
How to Mediate Like a Pro has won twelve book awards:
1. Finalist, Next Generation Indie Books, Business Category
2. Winner, Reader Views Book Awards
3. Winner, Best National Book Awards, Law Category
4. Best E-Book, Indie Excellence Awards
5. Best How to Book, Beach Book Festival
6. Best E-Book, New York Book Festival
7. Winner, Pinnacle Book Achievement Award
8. Silver Prize, ForeWord Book Awards
9. Runner-up DIY Book Festival
10. Spirit Award, South Florida Writers Associaton
11. Runner-up New England Book Festival
12. Runner-up London Book Festival
How to Negotiate Like a Pro has won ten book awards
1.Winner, How To Book, DIY Book Festival, How to Category    
2. Winner, Self-Help. Indie Excellence Book Awards      
3. Finalist Best National Book Awards, Self-help Category
4. Finalist ForeWord Magazine Book of the Year Awards
5. Finalist Readers Favorite Book Awards, Self-Help Category
6. Finalist, International Book Awards, Business/Finance
7. Finalist, Next Generation, Indie Book Awards, How To Category
8. Runner-Up New York Book Festival, E-Book Category
9. Runner-up New York Book Festival, Self-help Category
10. Honorable Mention, London Book Festival